As the new year comes closer and closer – and shops begin offering generous holiday discounts on the best 17-inch laptops – you might want to look for a solid device to start 2019 in style. And if you're a movie enthusiast, passionate gamer, or simply prefer a wide clear picture, you're probably looking for the best 17-inch laptop out there.
The year 2018 might, or might not have been very eventful, but the fact is – there are plenty of new 17-inch laptop releases. We're here to show you around some of the finest laptop models that came out this year, so without any further ado, let's get straight to it.
There are plenty of reasons why people choose 17-inch laptops over their sleeker, more portable counterparts: the screen is more eye-friendly than that of smaller laptops, the keyboard is larger and thus more easily accessible, and the components are usually more easily upgradable, due to the large chassis these laptops are built on.
So if you're looking for a great desktop replacement, you've come to the right place. We've selected the 10 best 17-inch laptops for 2019, so you can choose the one that best fits your preferences.
The Specs For 17 inch laptop
Display Resolution
If you're looking for high-definition displays, 17-inch laptops are your best choice. Nearly all of them offer Full HD screen resolutions (1,920 X 1,080), so high picture quality shouldn't be a problem.
Though most come with touch-friendly operating systems such as Windows 10 or 8, almost none have touch screens. While this is ok with most people, touch enthusiasts – if there is any such category – might want to look for models with shorter diagonals.
CPU
Depending on your needs, you might want a budget Intel i3 processor or a powerful 6th generation i7. Most of the laptops on our list come with Intel i5 or i7, which should be enough for most gaming and programming purposes.
Graphics Card
You've got plenty of options to choose from, again, depending on what you're going to use your laptop for. While most of the models on our list feature a dedicated Nvidia graphics card of at least 2GB, there are some pretty solid AMD chips on the market, too.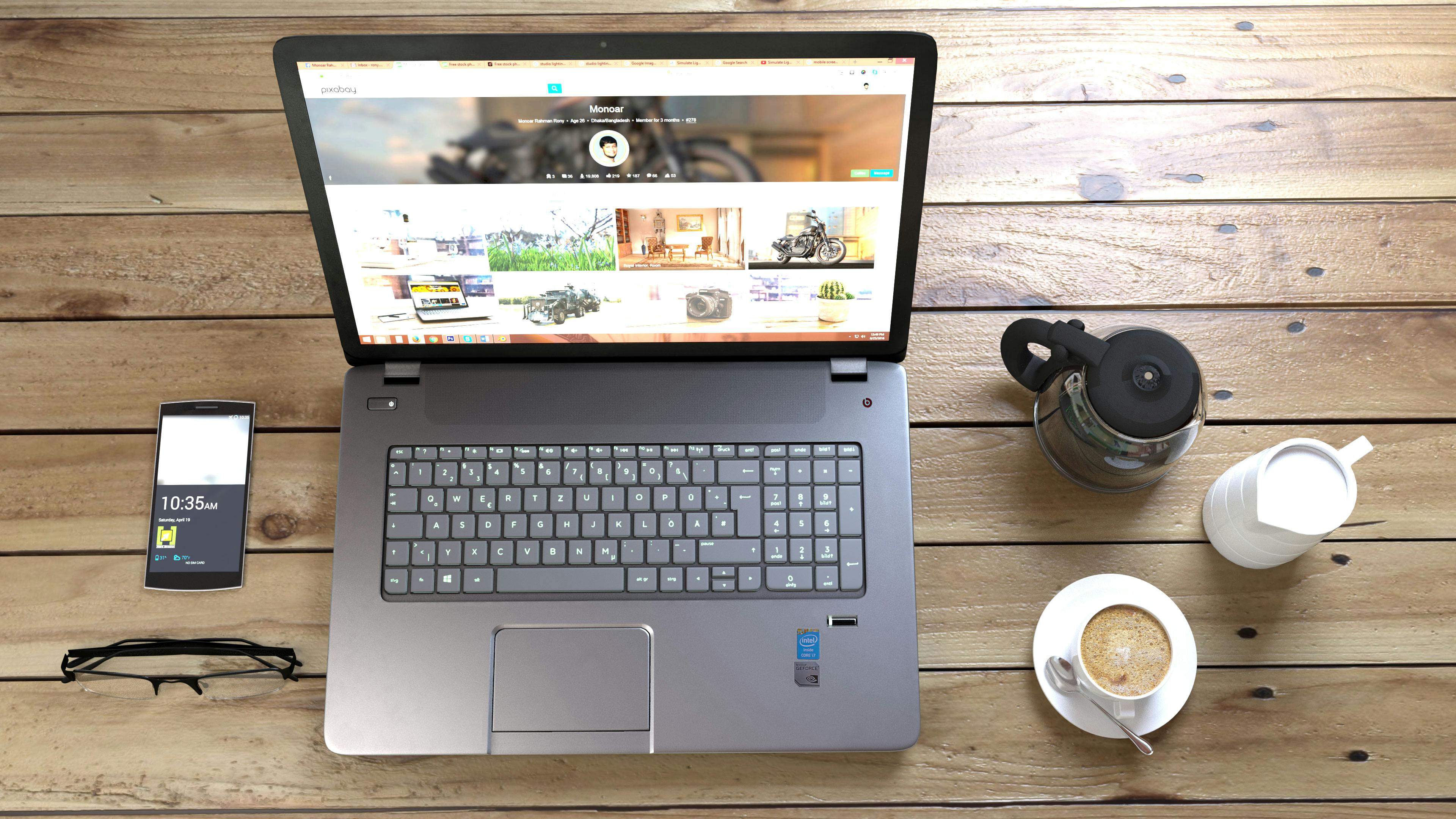 RAM
8GB should be plenty for most purposes, from day-to-day office multitasking to moderate gaming. If you're planning to do some hard multitasking, or if you need to run demanding programs, you might want to look for larger RAMS, such as 12 or 16 GB. Anything more than that is more for future-proofing reasons than anything else.
Storage
For most purposes, you're probably not going to need more than 1TB of HDD. To supplement that, especially if you need to load large amounts of data rapidly – for instance, if you're a programmer, an architect, or a sound engineer – you might want to invest in models that feature additional SSD memory.
Best 17-Inch Laptops In 2019
Best 17 Inch Laptop Under $500